Do you feel like you have too much to do and too little time to do it?

Do you struggle to consistently implement what you've learnt after your leadership development programmes end?

Do you find that even with the overwhelming amount of information out there, it's difficult to find timely, relevant solutions to the specific leadership challenges you're facing right now?
As you have no doubt discovered, knowledge alone does not lead to effective, consistent, high-performance leadership. To reach that level, today's leaders must integrate what they have learnt into personal insights in order to devise the bespoke solutions required to solve the unprecedented challenges they are facing.
Insights is New Zealand's premier executive and leadership coaching firm led by Tina Shah (ACC) and Alyson Keller (PCC).
As New Zealand's only executive and leadership coaching organisation staffed entirely by experienced and qualified ICF credentialed coaches, when we partner with you, you can trust that you are in safe hands.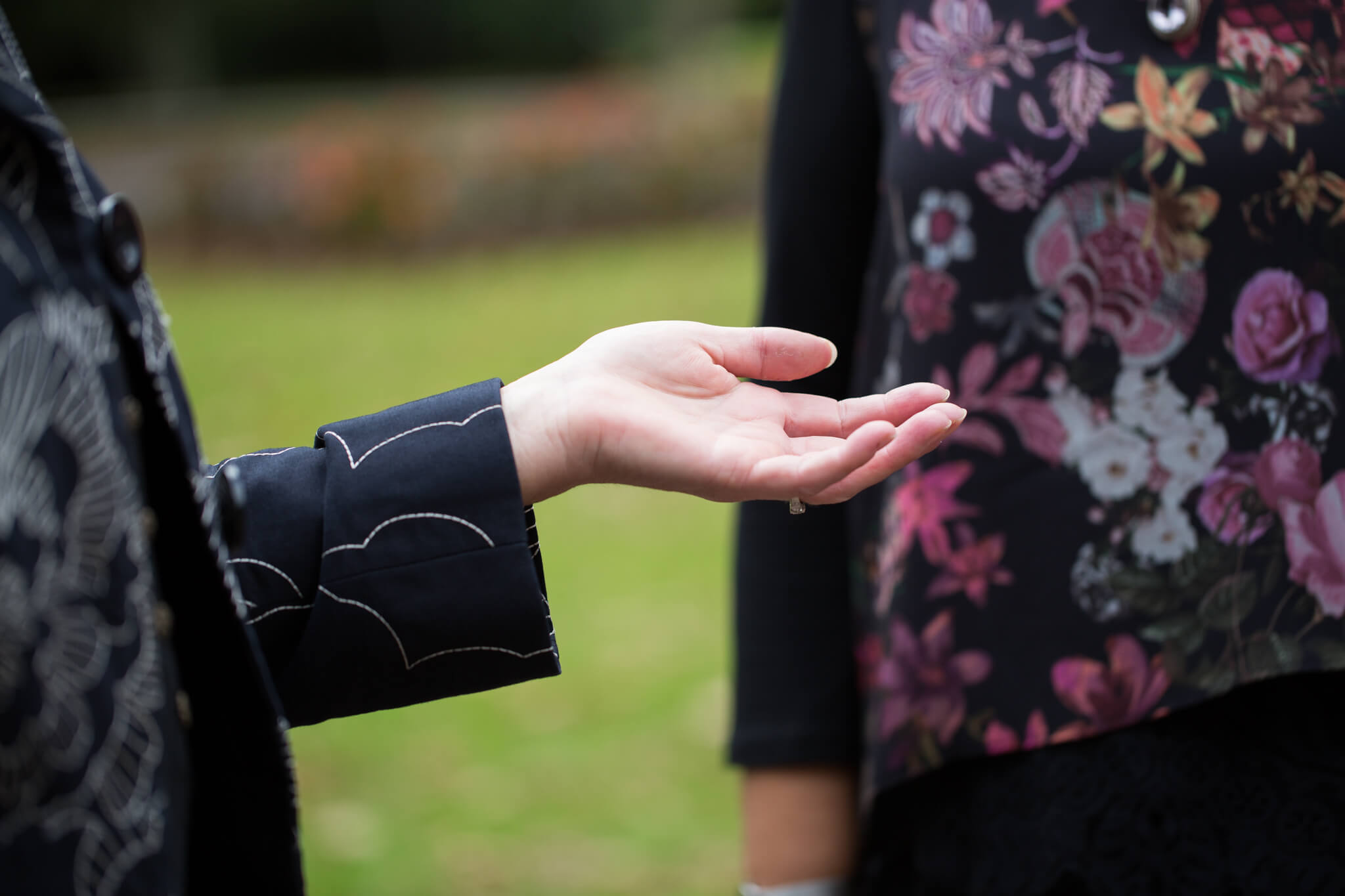 As Kiwis we are known to punch above our weight in many arenas and we believe we can do the same in the field of "leadership".
Our vision is to change the landscape of leadership in business and life so that it becomes a vehicle to maximise human potential not just for the benefit of the Shareholders but all stakeholders, creating greater communities and a greater nation of inclusion, diversity, wholeness and well being."
We have a track record of supporting leaders throughout New Zealand to become the best leaders they can be in areas such as:
Delegating/sharing leadership

Having courageous conversations

Increasing clarity and purpose

Aligning with personal values

Work/life integration

Growing self-awareness

Strengthening relationships

Improving communication

Enhancing confidence
...and much more.
We invite you to contact us today to explore how Insights can help you future-proof your leadership.
Tina Shah, ACC
Tina has 28 years of experience in executive, board and senior leadership roles in large multi-nationals and corporates such as Deloitte, BAT, YARA, Solvay, and Dunlop Living. She is currently an executive and leadership coach at Insights, helping executives and CEO's master their inner and outer games.
In her former corporate career, Tina was a member of several executive teams, sat on the board of a multinational organization, held corporate governance roles and developed and led large teams in both Africa and New Zealand. As a Chartered Accountant, Tina was Head of Finance and IT in most of her roles and as such has tremendous experience in working across diverse departments, teams and industries to bring about win/win business outcomes.
Tina's forte was in leading teams that effectively supported major business changes such as restructures, mergers and acquisitions as well as significant process and IT Systems implementations that increased efficiency and results across all aspects of the business.
Tina has achieved coaching qualifications from the International Coach Federation (ACC), International Coaching Community and Marshall Goldsmith Stakeholder Centered Coaching. She is skilled at leveraging her commercial acumen, hands-on leadership experience, cross-cultural understanding and drive for results to quickly get to the root of leadership issues.
Tina currently combines her experience with a wide range of coaching solutions and skills to work with GM's, CEO's and corporate leaders in various industries including banking, publishing, manufacturing and the legal and accounting professions to build their self-confidence and self-awareness, allowing them in turn to maximise their impact and effectiveness in all areas of their lives.
Belinda Adams, PCC
Belinda is a well-respected, certified and experienced Global Executive and Leadership Coach and Facilitator. She is a highly qualified people specialist with over 20 years across the Retail and Professional service industries in different countries and at a global level. Belinda has strong intuition having worked in a complex political, socio economic environment and so thrives in getting to 'the heart of the matter' and bringing diverse people together to facilitate collaboration for meaningful change. She is a passionate champion for highly effective and sustainable leadership and specialises in thinking agility and holistic insights for emerging and established leaders globally.
Belinda has held senior management positions leading significant change projects focused on building capability, developing senior leadership global talent and creating highly engaged organisational cultures to achieve results. She has successfully coached in person and virtually, a combination of over 95 individual leaders and teams representing more than 20 countries.
She holds a Bachelor of Commerce, Honours degree with a major in Industrial Psychology; an Executive and Organisational Coaching Certification; is a certified professional coach with The World Coach Institute Ltd, and a PCC credentialed coach and International Coach Federation leadership team member. She is certified with The Leadership Circle C1 and C2 as well as MBTI Step 1 and 2.
Alyson Keller, PCC
Alyson has been a professional leadership coach and facilitator since 2001 working in both the personal and commercial sectors with individuals and teams of people from all ages and backgrounds. she has designed and facilitated many leadership development programmes including assessment/development and coaching learning centres.
Alyson is an experienced coach – with a PCC Credential (Professional Certified Coach) through International Coach Federation. She has a passion and drive for enabling others to live a life that is authentic and is highly experienced in facilitating learning that is designed to effect changes in behaviour. Her energy, enthusiasm and positive outlook help people to be 'more themselves' in all aspects of their lives. She has a relaxed and empathetic style, while she is also not afraid to challenge whenever necessary. She enjoys facing challenges and knows what it takes to step out of her own comfort zone.
Examples of Alyson's clients include Noel Leeming Group Ltd, The Warehouse Ltd, Global Women, KiwiRail, Massey University, Christchurch and Auckland City Council, Sky City Entertainment Group NZ Ltd, ASB Bank Ltd, Airways, Soltius NZ Ltd, NZ Women's Lacrosse Team, Frog Recruitment, NZ Fire Service, NZ Blood Service, Tonkin Taylor, Plumbing World, Make-A-Wish Foundation and YWCA Future Leaders Programme.